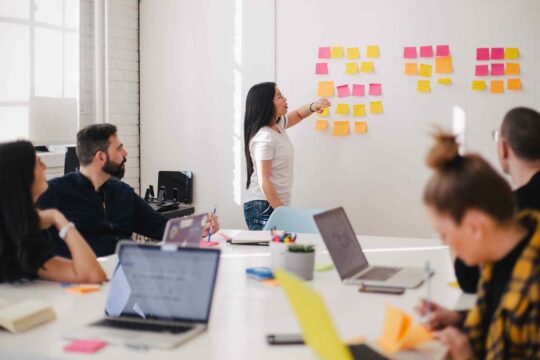 2022 could see external 3rd party MSPs lose their place as the go-to solution for large contingent programs. External MSP programs have historically placed emphasis on cost containment through rate reduction campaigns of talent providers and actual talent. The talent has more options than ever, and with the surplus of jobs continuing to rise, rates are naturally climbing as well. Partners and staffing providers alike will need to raise the bar of attraction, delivery, overall performance, and communication with the talent and clients. Here are just a few of the benefits internal MSPs can offer:
Cost Containment
An internally managed service program can give you and your business several benefits. You will save money by working directly with talent agencies that run attraction campaigns and hunt for your organization's next contract or direct hire. HR organizations now have a more robust workforce, sophisticated enough to understand the world of compliance and liability, having the knowledge in-house to run an extensive contingent workforce program. This directly affects an organization's bottom line in a positive way because it reduces the cost for services and allows you to focus on higher priority projects that require significant human capital resources. The other benefit is that it streamlines your talent management functions by removing at least one significant variable in contractor recruitment, putting the responsibility directly on the talent agency, who will in most cases, be the employer of record, conducting interviews, screening, onboarding, and knowledge transfer management for contract and direct hire resources.
Accelerated Communication Between the Supplier & Manager
An internally run program ensures that your managers and partners work in lockstep. This is especially important for a program that requires on-demand staffing, where fast response times mean improved customer satisfaction and greater sales results. Regular communication and clearly defined expectations are among the top contributors to cost containment. In addition, an investment in building a relationship between you and the supplier increases the quality of service provided, enabling you to avoid the pitfalls of a relationship exclusively built on a metrics-based reporting outlet or a focus on delivering the lowest cost talent. Companies and talent deserve better.
Faster Talent Delivery
Instead of relying on a partner who isn't invested in your company, an internally run MSP gives you more direct access to talent and a faster turnaround on locating talent. It also gives you greater control over how quickly you can get new hires onboarded and working for your business, saving your team time and money. Instead of waiting for 3rd party partners to push candidates through a long sales cycle and an additional level of approval in the vetting process, an internally run MSP gives you direct access to your supplier, eliminating the barrier of a 3rd party intermediary.
Transparency
When bringing your program back in-house, you gain a high level of transparency between you and your supplier. If something isn't working, both parties will know what changes need to be made to continue moving forward. If they don't show the desired results after a reasonable time frame, you have the freedom to choose another supplier who is willing to put in the time and effort to deliver the results you're looking for.
The adoption of internal MSPs is the contingent workforce management approach of the future, enabling companies to gain control over their talent spend and cost containment. This will also lead to better talent solutions with partners who are invested in your success, as well as increased visibility into your contingent workforce management program as a whole.
Choosing a self-managed program is one way you can take ownership of not only your contingent workforce management but how it grows and adapts to changes in technology and market demands. Bring your program back in-house and gain the benefit of knowing the partners who actually care and work for you.
Why are you using an MSP partner? Learn more about the benefits of internally run MSPs by talking with one of our experts. If you're interested in learning more about why companies are moving away from MSPs, click here.